Providing a quality, accredited, and affordable, college-prep
Christian education from birth through Associate of Arts degree!

Crossroads Christian Academy seeks to help every child succeed in...
PURPOSE
...of identity: Who am I?
...of intellect: How can I learn?
...of inclination: How am I gifted?
PARTNERSHIP
...with the family
...with the church
...with the community
PREPARATION
...for college
...for career
...for life
OUR MISSION
Crossroads Christian Academy exists to

partner with parents

to fulfill their God given role to raise a child in the nurture and admonition of the Lord. We seek to accomplish this by strictly complying with a biblical world view of education that encompasses the work of the teacher, the curriculum, teaching methods and social function. The end result is a student who is able to

understand and interpret life

from a

biblical world view

.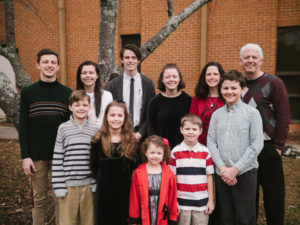 Began June 2013 as Senior Pastor of Crossroads Church of Dunwoody after leading a merger of two congregations. Chris earned a Master's Degree in Christian Education at Midwestern Theological Seminary in Kansas City, MO. He is married
to Jennifer and has 9 children.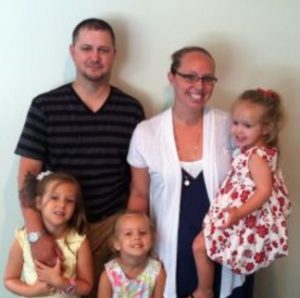 Began August 2014 as Early Learning Director,
but has served as a early learning teacher with
various ages since 2008. Jamie earned her Child Development Associates in 2012. She enjoys
family, friends, and sports. Jamie is married to
Chris and has 3 wonderful girls.

Maggie joined the CCA school board in 2016
and became chairperson November 2017.
She holds a BS in Business from the
University of Georgia. She is married to Charles
and they have two sons that attend CCA.
Crossroads
Christian Academy & ELC
Dunwoody, GA 30360
Phone: 770-457-1148