Providing a quality, accredited, and affordable, college-prep
Christian education from birth through Associate of Arts degree!

Crossroads Christian Academy seeks to help every child succeed in...
PURPOSE
...of identity: Who am I?
...of intellect: How can I learn?
...of inclination: How am I gifted?
PARTNERSHIP
...with the family
...with the church
...with the community
PREPARATION
...for college
...for career
...for life
OUR MISSION
Crossroads Christian Academy exists to

partner with parents

to fulfill their God given role to raise a child in the nurture and admonition of the Lord. We seek to accomplish this by strictly complying with a biblical world view of education that encompasses the work of the teacher, the curriculum, teaching methods and social function. The end result is a student who is able to

understand and interpret life

from a

biblical world view

.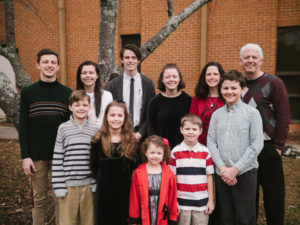 Began June 2013 as Senior Pastor of Crossroads Church of Dunwoody after leading a merger of two churches. Chris earned a Master's Degree in Christian Education at Midwestern Theological Seminary in Kansas City, MO. Chris is married to Jennifer and has 9 children.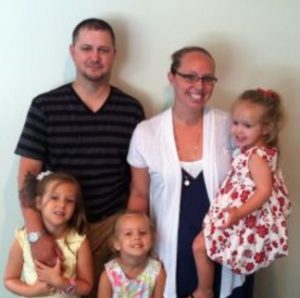 Began August 2014 as Early Learning Director, but has served as a early learning teacher with various ages since 2008. Jamie earned her Child Development Associates in 2012. She enjoys family, friends, and sports. Jamie is married to Chris and has 3 wonderful girls.

Maggie joined the CCA school board in 2016 and became chairperson November 2017. She holds a BS in Business from the University of Georgia. She is married to Charles and they have two sons that attend CCA.
Interested in what your child will be learning at CCA?
Click on the following links for detailed curriculum info.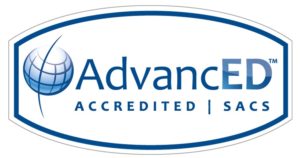 AdvancEd is dedicated to advancing excellence in education through accreditation, research and professional services, AdvancED is the world's largest education community, serving and engaging 30,000 public and private schools and school systems in more than 70 countries and serving over 16 million students. AdvancED is the parent organization of the North Central Association Accredited by SACS AdvancED Commission on Accreditation and School Improvement (NCA CASI), Northwest Accreditation Commission (NWAC) and the Southern Association of Colleges and Schools Council on Accreditation and School Improvement (SACS CASI).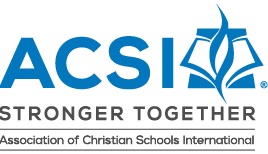 ACSI provides a highly regarded accreditation program for secondary, elementary, standalone and attached preschools. ACSI has partnerships with all U.S. regional accreditation agencies. In addition, ACSI approves Christian college and university teacher and administrator schools of education that include the needed coursework to qualify for ACSI teacher and/or administrator certification.
Various U.S. state, national, and international recognitions. Endorsement to administer College Board/ACT exams on the school site. Recognition of early education accreditation status in several states, allowing the program to receive higher reimbursement rates for subsidized children.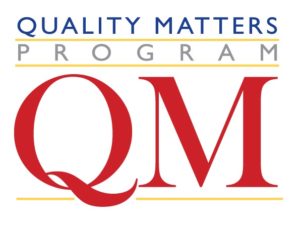 Quality Matters (QM) is a faculty-centered, peer review process that is designed to certify the quality of online and blended courses. QM is a leader in quality assurance for online education and has received national recognition for its scalable, peer-based approach and continuous improvement in online education and student learning. Q
M has rubrics and tools that support any organization with an educational mission or training unit that includes online delivery. Community and technical colleges, universities,
K-12 institutions, corporations, and government agencies are subscribing to the Quality Matters Program to supplement their quality assurance efforts and improve the quality and effectiveness of their distance learning programs.

Liberty University Online Academy (grades K-12) exists to provide partner schools and students the support of a traditional, residential, academy while enrolled in a technology-based academic program. This dynamic educational experience combines the resources of Liberty University with the proven elementary, middle school and high school multimedia curriculum structure provided by the Online Academy.
Liberty University Online Academy provides a flexible, yet structured program designed to meet the needs of each student. Liberty University Online Academy's qualified teachers, academic counselors, and support staff are here to help you succeed in providing a quality, accredited education for each student.
This dynamic educational experience combines the resources of Liberty University with the proven elementary, middle and high school multimedia curriculum structure provided by the Online Academy.
Crossroads
Christian Academy
Dunwoody, GA 30360
Phone: 770-457-8963

Subscribe to our Email Newsletter!
Make sure to get the latest exciting news happening at CCA, click on the link below.